Online Tutorials and Videos
Online Tutorials and Videos

Please see below a collection of Online Tutorials and Videos to help support your use of our native database hosts and The Library Knowledge Hub. 
Each database is hosted by a Platform and each will have their own characteristics and features. 
If you have any questions or would like to request further support be provided for specific databases please let us know!
Library Knowledge Hub
Here you will find instructional material to help you use our Library Knowledge Hub.
The Hub is:
-A single national gateway for all staff and learners in the NHS in England.
-A consistent experience for staff, trainees and students moving between placements and posts.
-A platform to search for and access high quality, trusted knowledge resources including national and local e-resources.
-An interface that connects users to services and support from libraries.
-An intuitive search experience that meets the needs of novice and more advanced searchers and includes semantic searching and a range of options for limiting results.
For guidance on the use of the Hub please see the tutorial video below. 
Also feel free to view the Helpsheet for this service on our Helpsheets page.
Knowledge Hub - Basic 
Knowledge Hub - Advanced
UpToDate
Up To Date is a support tool designed to provide up to date evidence quickly to ensure evidence based decision making.
UpToDate authors and editors synthesise the available clinical evidence and best clinical practices to help you provide high quality care to your patients and high standards of research.
Further information on UpToDate can be found under our online resources section here
UpToDate - Overview
UpToDate Covid - 19 Section
Please see the training video supplied by UpToDate below.
The video contains multiple sections which can be skipped to by clicking play, then hovering over the top left of the video and selecting the 'Open Playlist' icon as seen below.

The sections this video covers are;
UpToDate - Overview
UpToDate - Practice Changing Updates
UpToDate - Advanced
UpToDate - Bitesize Info for Nursing Teams
UpToDate - Covid Resources
Ebsco - Which hosts CINAHL and Medline
Ebsco is a platform that hosts CINAHL and Medline. 
EBSCO is the leading provider of evidence-based clinical decision support solutions, shared decision-making resources, health care business intelligence and peer-reviewed medical research information.
Ebsco Medline - Tutorial
CINAHL - Basic Tutorial
CINAHL - Advanced Search
Using CINAHL MeSH Headings
ProQuest- Which hosts BNI, Medline and PsycInfo
ProQuest is a platform which hosts BNI, Medline and PsycInfo
ProQuest is a key partner for content holders of all types, preserving and enabling access to varied information. 
Guides to using this platform for multiple databases are available under their LibGuides section online, whilst videos of the use of ProQuest can be found on Youtube. Please see the links in the Related Links section to the left of this page for further guidance. 
Basic Search
Advanced Search
Ovid - Which hosts AMED, Embase, Emcare, HMIC and Medline
Ovid is a platform that hosts Ahmed, Embase, Emcare, HMIC and Medline Databases. 
Ovid is a platform that partners with more than 150 information producers to provide a selection of current and premium resources. 
Their content covers a wide range of core and niche scientific, medical, and healthcare disciplines including:

Medicine
Nursing & Health Professions
Behavioral Sciences
Basic Sciences
Humanities & Technologies
Agriculture and Food Sciences
Engineering
Below are some introductory videos to the platform. Full training videos can be accessed from the related links section. 
The full set of training videos can be found here
Welcome to Ovid
How to Search Using Ovid
Basic Search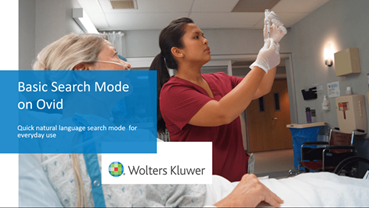 Advanced Keyword Search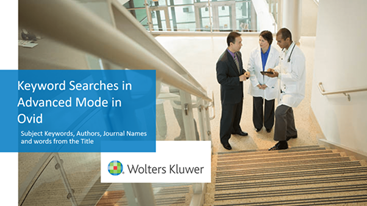 Search Tools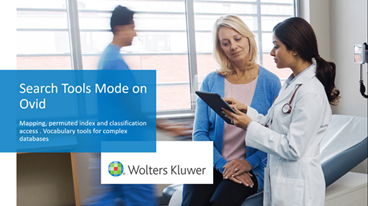 Critical Appraisal
The CASP Checklists* are a perfect tool to use when critically appraising your evidence. 
They
enable you to systematically assess the trustworthiness, relevance and results of a variety of published papers. 
Please see the videos below which run through an example evaluation of a Randomised Control Trial (
Uchio, Y. et al,
A randomized, double-blind, placebo-controlled Phase III trial of duloxetine in Japanese patients with knee pain due to osteoarthritis. J Pain Res. 2018 Apr 18;11:809-821. doi: 10.2147/JPR.S164128)
Each video covers 1 of the 10 questions for this checklist. 
These videos have been created by Barts Health Knowledge and Library Services
* Link to the checklists can be found in the 'Related Links' section, on the left of this page. Alternatively click here
 Question 1 - Did the Study address a clear focus question?
Question 2 - Was the assignment of participants to interventions randomised?
Question 3 - Were all participants who entered the study accounted for at its conclusion?
Question 4 - Were patients, health workers and study personnel blinded?
Question 5 - Were the study groups similar at the start of the randomised controlled trial?
Question 6 - Apart from the experimental intervention, did each study group receive the same level of care (that is, were they treated equally)?
Question 7 - Were the effects of intervention reported comprehensively?
Question 8 - Was the precision of the estimate of the intervention or treatment effect reported?
Question 9 -
Do the benefits of the experimental intervention outweigh the harms and costs?
Question 10 - Can the results be applied to your local population/ in your context?" and "Would the experimental intervention provide greater value to the people in your care than any of the existing interventions?
BMJ Best Practice
BMJ Best Practice is an evidence-based generalist point of care tool, uniquely structured around the patient consultation with advice on symptom evaluation, test ordering and treatment approach.
Access to BMJ is provided through OpenAthens. If you do not have an OpenAthens account with us and would like one please contact our team. 
Please see the instructional video for BMJ Best Practice below.
Royal Marsden
The Royal Marsden Manual of Clinical Nursing Procedures,
Tenth Edition
Clinical nurse experts from one of the UK's leading centres of expertise have brought together all the latest clinical evidence nurses need to meet confidently the requirements of their demanding profession. The Manual includes over 350 evidence-based clinical procedures related to every aspect of care, from handwashing to cardiopulmonary resuscitation. For more information about all Royal Marsden Manual products visit www.royalmarsdenmanual.com
Click below image to see instructional video on how to search Royal Marsden: