Hospital volunteers needed now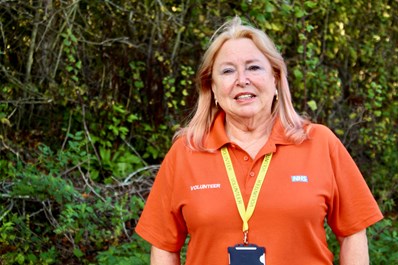 Wirral University Teaching Hospital (WUTH) has launched an appeal for volunteers to assist at its hospitals.
The NHS is well prepared for dealing with the continuing COVID-19 pandemic, but the restrictions here on the Wirral mean that the valuable support of volunteers is still needed in a range of areas at Arrowe Park and Clatterbridge hospitals.
The support of volunteers helps to free up frontline NHS staff so their time can be spent where they are needed most, in caring for patients at this crucial time.
Many older people in the community are still self-isolating, resulting in a reduction in hospital volunteers. Before the pandemic 160 volunteers provided support at the hospitals. In March, this number dropped to just 6. Since then, 130 new volunteers have stepped up to fill the gaps. These included people who were furloughed from their jobs and medical students, sent home early from university. Many of these are no longer available and so more volunteers are needed now.
Penny Richardson, one of the new volunteers said: "The volunteer roles I'd had since retiring came to an abrupt halt because of the pandemic. I was fed up with housework – not my favourite thing, and emailed my interest as soon as I saw the Trust's appeal for volunteers in the Wirral Globe. I'd had 20 years' experience in Communications in the NHS and jumped at the chance to volunteer with the Trust's Communications and Engagement Team at Arrowe Park. I'm also part of the Welcome Team, greeting people as they come into the hospital. I really enjoy being part of these teams and feel valued for the contribution I'm making. I can certainly recommend joining the WUTH team of volunteers."
The Trust would like to encourage people from a variety of backgrounds, ages and levels of experience to join our volunteer community. From students looking to develop skills, up to those who have retired with experience to share, we will aim to find a role that best suits you and your individual needs. This a way of supporting the NHS staff at such a crucial time, but this can also be a great way of enhancing and developing many different skills. Volunteers will be well supported and will also be offered training where required.
Jacqui Grice, Director of Workforce at Wirral University Teaching Hospital, said: "COVID-19 is the biggest challenge we have ever faced, and the support of the public is more important to us than ever. Volunteers are a vital support as we prepare for the busy winter months ahead and the higher demand on our NHS services. I'd like to say a huge thank you to all of those who have already applied for volunteer roles. Your generosity and kindness – and willingness to pitch in and help- make a huge difference."
If you are aged between 16 and 69 and think being a hospital volunteer could be for you, please email wih-tr.volunteering@nhs.net to register your interest.