Quick Video Consultation Guidance
Quick Video Consultation Guidance
Some clinics in the NHS are now able to offer a video option for selected consultations. If you are offered a video consultation, this means you can connect with your health professional via a video call.
The guidance below will help you to prepare for your video consultation and get the most out of it. It may also be helpful to share this information with relatives and carers.
Why choose it?                                                What you need: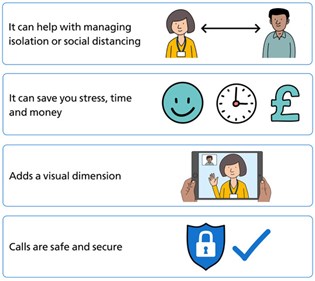 Setting up:                                                     Starting the video call: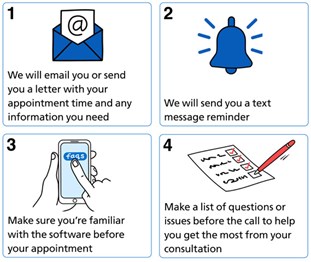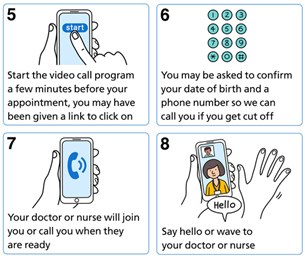 The Consulation:                                             Ending the video call: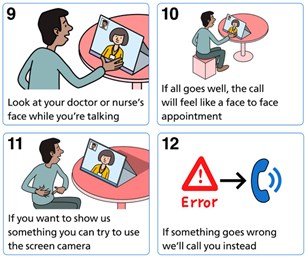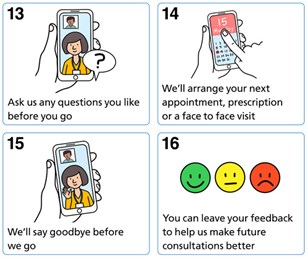 Please visit the following link for further troubleshooting support:
https://england.nhs.attendanywhere.com/callers/Content/J_Callers/Caller_PatientInformation.htm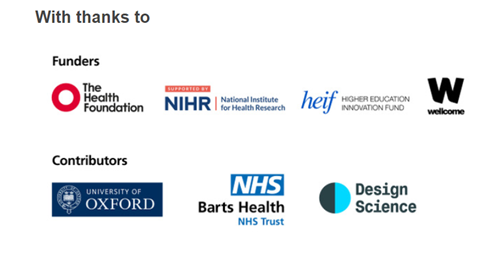 Please click below to download the FAQs and a Quick Patient Guide. 
Video Consultations

Patient Guide

Patient FAQs

images