Executive Directors
Executive Directors

Meet our Senior Directors below.
Janelle Holmes, Chief Executive
Janelle was appointed as Chief Executive in June 2018, having already spent two years at the Trust as Chief Operating Officer.
Prior to joining Wirral University Teaching Hospital, Janelle was the Director of Operations and Performance at Salford Royal Foundation Trust.
Janelle has worked in the NHS since qualifying as a Registered General Nurse in 1991. During her nursing career she worked in a variety of clinical areas, moving into operational management in 2004 following a spell as a 'health economy' service transformation lead.
Janelle is passionate about service improvement, staff development and whole system working to improve patient outcomes and experience. In 2011 she successfully integrated Salford Community Adult and Children's Services with the acute hospital as Managing Director for Salford Health Care. In 2015 she established the Better Care at Lower Cost programme as Director for Productivity and Efficiency with the specific focus of improving patient quality and safety to drive cost reduction.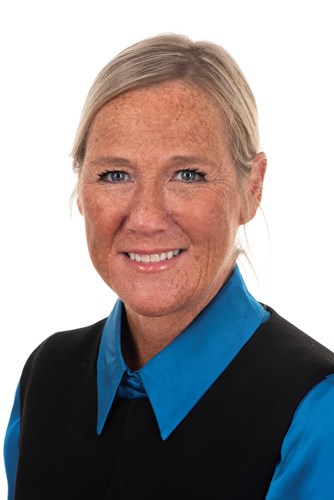 Dr Nicola Stevenson, Executive Medical Director,Deputy Chief Executive and Responsible Officer
Dr Nicola (Nikki) Stevenson qualified as a doctor from The University of Liverpool (MBChB). She undertook her training throughout Cheshire and Merseyside during which time she obtained a Medical Doctorate (MD) which is a higher research degree awarded to medical professionals. She originally joined WUTH as a junior doctor and was appointed as a Consultant in Respiratory & General (Internal) Medicine in 2007.
Dr Stevenson's extensive career with WUTH has seen her progress within our services from Clinical Service Lead for Respiratory Medicine (2015) to the role of Associate Medical Director for the Division of Medicine (2018) and then later in 2018 she was appointed Executive Medical Director. She also became Deputy Chief Executive in 2020.
She is the designated Responsible Officer for the medical profession at the Trust, overseeing compliance and best practice in education, patient safety and quality, regulation and the professional conduct of Trust appointed doctors, Specialist and Specialty doctors, and Consultants. She is also the Responsible Officer for Wirral Hospice St Johns.
Dr Stevenson retains her clinical practice, seeing patients in her field of respiratory medicine in clinic and as part of the respiratory consultant on call rota. She also has executive oversight of the WUTH Research and Innovation portfolio and its cohort of Principal Investigators for clinical trials.
In addition, Dr Stevenson is the executive lead for Medical Education responsible for the teaching and training of medical students from the University of Liverpool and doctors ('junior' doctors, or doctors in training). WUTH is the only teaching hospital on the Wirral and trains hundreds of students and doctors every year.
She lives locally with her family on the Wirral.
.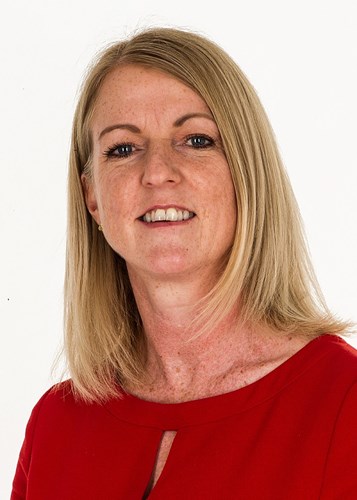 Tracy Fennell, Chief Nurse
Tracy Fennell was appointed as Chief Nurse at Wirral University Teaching Hospital in March 2022.
She started her nursing career as a Clinical Support Worker back in 1987, qualifying in 1997. Tracy has worked in a number of leadership roles across a variety of acute trusts, including Lancashire Care Foundation Trust (covering Mental Health and Community).
Tracy's career has included a number of corporate roles in Clinical Education, Quality Improvement (QI) and Divisional Nursing roles, leading on nursing strategy, workforce development and assurance, patient safety and experience and quality governance.
She joined WUTH as Deputy Chief Nurse 2018 spent six months as Interim Chief Nurse before she was appointed to the role of Chief Nurse.
Here at the Trust, Tracy has contributed to key initiatives in international nurse recruitment, setting up the COVID-19 Vaccination Centre at Clatterbridge Hospital and developing our Patent Experience Vision and Strategy.
Hayley Kendall, Chief Operating Officer
New WUTH Chief Operating Officer (COO) Hayley Kendall joined from the beginning of January 2022 from her previous COO role at Liverpool Heart and Chest Hospital (LHCH). Hayley is coming back to WUTH after six years away from the Trust. Prior to the COO role at LHCH, Hayley was Divisional Head of Operations for Surgery and Clinical Services at LHCH, having joined the Trust from WUTH in June 2015, where she served as Deputy Divisional Director. Hayley also spent 12 years at the Countess of Chester Hospital in a broad range of operational management roles. 
Hayley said: 'I have very fond memories of my time at WUTH and I can't wait to get started in the new role. There are operational challenges this winter, of course, but the WUTH team 'can do' attitude is still very apparent and I am looking forward to leading the Operations teams to deliver great care to our patients and to support our staff'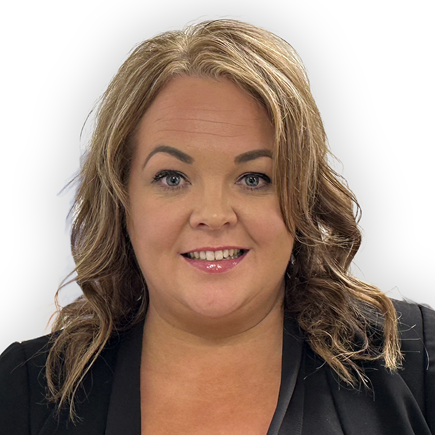 Deborah Smith, Chief People Officer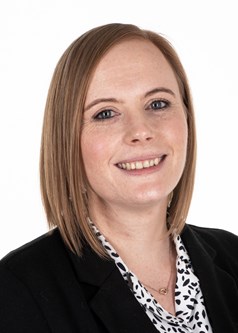 Deborah joined WUTH in March 2021, initially as an interim, before being appointed as Chief People Officer in December 2021. Deborah has worked in the NHS for over 10 years, coming through the NHS Graduate Management Training Scheme. Deborah has worked as a Human Resources and Organisational Development professional in several other NHS Trusts and prior to joining WUTH, she worked as the Deputy Chief People Officer at Warrington and Halton Hospitals NHS Trust. Deborah is passionate about supporting and developing our staff to make WUTH a great place to work and to keep patients at heart of what we do.
Matthew Swanborough, Chief Strategy Officer
Matthew Swanborough joined the Trust as the Director of Strategy and Partnerships in November 2019. Prior to this, he was Director of Resilience at Manchester University NHS Foundation Trust. Matthew has also held a number of other operational roles at Manchester University Hospitals NHS Foundation Trust including Director of Operations at Manchester Infirmary and Trust Turnaround Director, directing the financial recovery programme. Before this Mathew worked as the Director of Healthcare Consulting at PricewaterhouseCoopers in Sydney, Australia, leading on clinical improvements, financial recovery and mergers with a range of public and private healthcare organisations.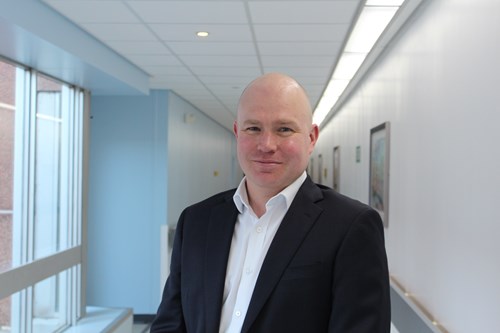 David McGovern DL, Director of Corporate Affairs
David was appointed as Director of Corporate Affairs in September 2021 following a number of years working in senior positions across sectors.
Prior to joining Wirral University Teaching Hospital, David was the Group Company Secretary at the ForViva Group.
David has worked in a number of sectors spanning over 30 years from his first job in Local Government. As well as roles in Local and Central Government (as a Home Office Adviser) during his career he has worked in a variety of senior roles in such diverse areas as Policing, Transport, Housing and the Private and Charity Sectors.
David is passionate about public service and supporting diverse communities and he believes that the way organisations are governed can play a significant role in service delivery. David also has a passion for volunteering and has been on the Boards of several charities and supports a number of charities in developing their Boards and Constitutions. Much of his charity work has been focused on equalities and in particular organisations that support the LGBT+ community.
David is a proud Salfordian and is currently a Deputy Lieutenant in Greater Manchester.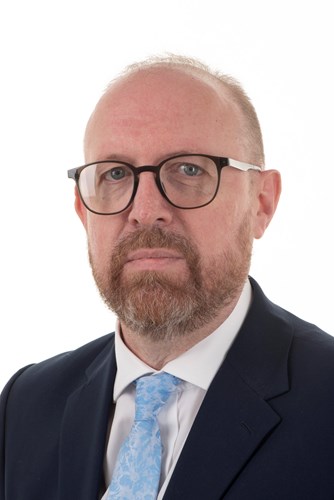 Mark Chidgey, Chief Finance Officer
Mark Chidgey joined the Trust in June 2022, having been the Chief Finance officer for NHS Wirral Clinical Commissioning Group. Mark is a qualified accountant, who graduated from the University of York.
Since joining the NHS in 1990, Mark has considerable experience in both acute and commissioning sectors. Mark has worked at board level for over 10 years, most of that time as a finance leader, but his responsibilities have also included Quality, Safeguarding, Commissioning and Performance.
Mark brings with him a wealth of experience of partnership working across health and care systems and has worked at a national level on the development and implementation of payment systems and outcomes frameworks for population health.