122,000 vaccinations as Trust marks 1 year anniversary of COVID-19 Vaccination Centre

Today marks the first anniversary of the COVID-19 Vaccination Centre at Clatterbridge Hospital and national COVID-19 vaccination programme.
Staff have delivered over 122,000 COVID-19 vaccinations at the centre over the past year and are continuing to make a vital contribution the roll out of the vaccine to the Wirral community.
They had the opportunity to reflect on all their hard work and special cakes were made to mark the anniversary.
Clatterbridge was one of the first of 50 national sites selected to deliver COVID 19 vaccinations to people in England.
The site was chosen because it could support the storage at ultra-low temperature of -70C and the 'cold chain' logistics required for the vaccine. 
Vaccination started at the hub on Tuesday 8th December 2020. Planning had been underway for some time and once deliveries were confirmed, staff worked late and over the weekend, to be ready to receive the first shipment of the vaccine on Monday 6th December.
The first people to be vaccinated were those aged 80 and over, care home staff and frontline NHS staff, following the Joint Committee on Vaccination and Immunisation  guidelines on who should be prioritised for vaccination.
Pippa Roberts, Director of Pharmacy and Medicines Management at Wirral University Teaching Hospital, said: "Our staff have worked extremely hard to roll out the vaccination programme which has seen many changes over the past year".
"I am delighted that we are continuing to help keep our community safe through our vaccination programme.
"We have come so far since our very first day of vaccinations but there is still more work to do to keep everyone safe and we would encourage people to please come forward for their vaccination; dose one, two or boosters where eligible, if they have not yet done so. It is the safest and most effective way to prevent serious illness from COVID-19."
People are advised to book their appointment through the national booking line when they get a text or letter to alert them that it is their time to book their booster vaccination.
Healthwatch Wirral ran a survey asking people who used the Clatterbridge Centre about their experience of the service. Patients described staff as 'friendly', 'professional' and 'reassuring'. From the 112 leaflets collected from Clatterbridge the overall feedback was extremely positive, with 98% of people leaving feedback rating their quality of care and cleanliness of the centre as five star.
Photo captions: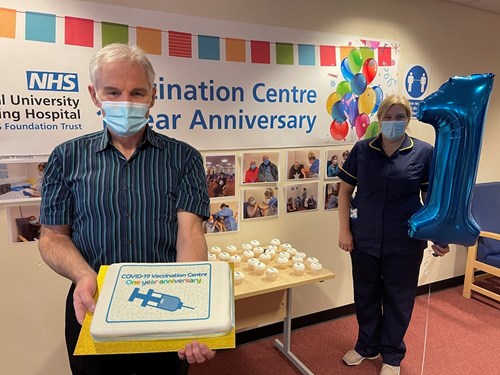 Photo 1: Charlie Hollywood, Clinic Clerk at the COVID-19 Vaccination Centre pictured with Sarah Jones, Lead Nurse.
Photo 2: Pippa Roberts, Director of Pharmacy and Medicines Management at Wirral University Teaching Hospital, pictured with the anniversary cake.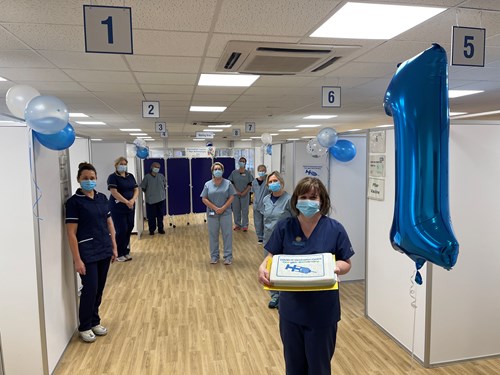 Photo 3: Vaccinators pictured at the COVID-19 Vaccination Centre at Clatterbridge Hospital.