Christine McGuinness officially opens Sensory Suite at Arrowe Park Hospital

A new sensory suite to help adults with autism who are undergoing elective surgery has been officially opened at Arrowe Park Hospital by campaigner Christine McGuinness.
The unit is the first of its kind in the North West of England that has been set up specifically for adult patients with autism and additional needs, who are having planned surgery.
Christine McGuinness, TV personality and autism campaigner, visited the hospital to officially unveil the suite. Christine has been extensively raising awareness after her three children were diagnosed with autism and following her own diagnosis of autism as an adult.
Christine said: "I am so pleased to open this sensory room that will help adults on the autistic spectrum to feel calmer during the stressful time before having surgery. Seeing organisations like hospitals support those with autism by designing appropriate environments - especially for adults - is a real step forward and thank you to Arrowe Park Hospital for making this possible. I hope other hospitals will follow suit."
The suite was the vision of Ward Sister, Becky Brumpton, of the Surgical Elective Admissions Lounge (SEAL) where the Sensory Suite is based. Becky has a son with autism and was aware of facilities available for young people but found there was a need for a unit specifically to help adults. It is also accessible to adults with additional needs who are attending the hospital for scans, biopsies, and radiology procedures.
With a specialist visual and sound facility such as a colour changing wall panel, a plinth with fibre optic lights, wall projector and interactive sound panel and special soft furnishings, the suite offers a relaxed environment to relieve the stress of visiting the hospital for adult patients with additional needs.
Becky and staff from the SEAL Unit fundraised for the suite with the help of the hospital's WUTH Charity. The many fundraising events by staff included Becky's completion of the London Marathon in 2021.
Becky said: "This has been such an important project to me from a personal perspective and it is a much-needed facility. Having a facility like this can make a huge difference to patients. It helps to keep them calm at what would usually be a very stressful experience for them and for their families. This is about offering a holistic approach to caring for patients with additional needs and I'm really proud to have this facility now up and running."
Tracy Fennell, Chief Nurse at Wirral University Teaching Hospital, which runs Arrowe Park Hospital, said: "We were delighted that Christine came along to open the suite. This is a fantastic facility that will help us ensure adult patients with additional needs have a positive experience when they attend hospital. The team have listened to patient feedback and have really worked hard to develop this suite which will benefit many patients in the future. It's just part of the many ways we are improving patient experience in our hospitals."
Photo caption: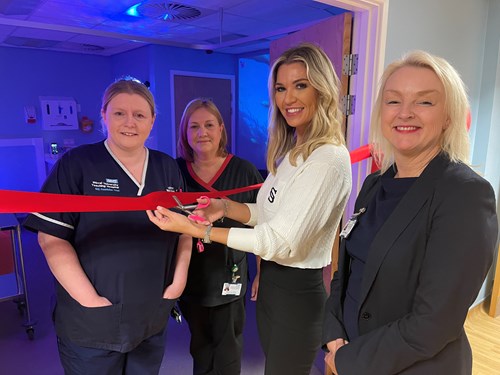 Photo 1 - Christine McGuinness opening the Sensory Suite at Arrowe Park Hospital pictured with Sister Becky Brumpton (far left); Nikki Van Schie, Theatre Manager at SEAL (centre left) and Tracy Fennell, Chief Nurse at Wirral University Teaching Hospital (right).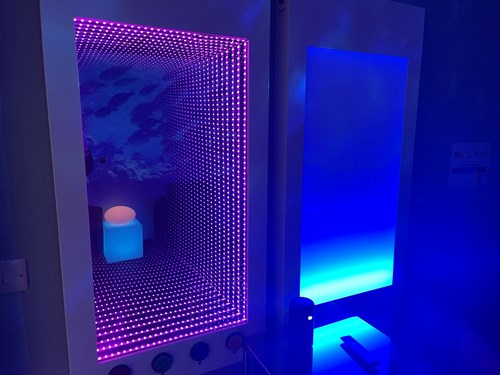 Photo 2 – Inside the Sensory Suite at Arrowe Park Hospital.