Surgical hub Phase 2 opens after treating 3,000 patients in first year

Wirral University Teaching Hospital's (WUTH) Cheshire and Merseyside Surgical Centre at Clatterbridge treated 3,000 patients in its first year – as it marks the opening of phase two.
The second phase of the multi-million-pound Cheshire and Merseyside Surgical Centre at Clatterbridge Hospital has now opened, with 3,000 elective patients having been treated in phase one in its first year.
Stephen Forster, 54, who is a GP at Pensby Group Practice in Heswall, Wirral, is among the patients to have had planned surgery at the centre.
The father-of-two said: "I started getting knee pain about 18 months ago and after some investigations, I found out I had an arthritic right knee. I was always running up until my knee pain, but found I couldn't run anymore, and I also used to go skiing."
After life-transforming knee surgery, undertaken by Mr Nigel Donnachie, Orthopaedic Consultant Surgeon, Stephen is looking forward to being physically active again.
Stephen said: "I'd like to go skiing again. The surgery will have a big impact on my life.
"The centre was excellent throughout the whole journey – the facilities, the staff, everything. I couldn't fault it and all the staff were brilliant.
"Having medical knowledge, I was worried about post-surgery infection but when you have a new theatre like this it reduces the risk of infection and in terms of cleanliness it was the best you could possibly get."
Phase one of the Cheshire and Merseyside Surgical Centre opened with two new surgical theatres in November 2022 treating an extra 3,000 elective patients a year, from across Cheshire and Merseyside. These included around 1,500 urology patients, over 800 orthopaedics patients, over 350 general surgery cases, 150 gynaecological patients and 140 breast patients.
Hayley Kendall, Chief Operating Officer of Wirral University Teaching Hospital which runs the centre, said: "There are many examples of lives that have been changed thanks to their surgery at the centre. To have this wonderful facility available to the region and having treated 3,000 patients so far, is phenomenal and we are looking forward to treating even more patients now that phase two is open."
With two more theatres now opened in phase two of the project, this will increase capacity to treat 6,000 extra elective patients a year. Around 85% of patients at Cheshire and Merseyside Surgical Centre are day cases such as hernias, biopsies and arthroscopy keyhole surgeries with the other 15% being at least one overnight stay including joint replacements, mastectomies and prostate cancers.
This £25 million innovative development, created through national NHS funding, saw the theatres created as modular buildings, meaning they were largely pre-built before arriving on site, and constructed alongside the current theatres at Clatterbridge Hospital. This reduced time for completion and ensured that the centre was up and running as soon as possible.
The centre has also just been accredited as a national elective surgical hub delivering high standards in clinical and operational practice. This scheme, run by NHS England's Getting It Right First Time (GIRFT) programme, in collaboration with the Royal College of Surgeons of England, assesses surgery hubs against a framework of standards to help hubs deliver faster access to some of the most common surgical procedures, such as hernia surgery and hip replacements.
Janelle Holmes, Chief Executive at Wirral University Teaching Hospital, summed up the Trust's commitment to exceptional patient care and said: "I'm extremely proud of all that the staff at the Cheshire and Merseyside Surgical Centre have achieved over the past year and the excellent service it is providing for patients. It's an excellent facility for the region to be really proud of. The recent accreditation to the exacting 'Getting it Right First Time' standard also highlights our dedication to providing the best possible care to patients across Cheshire and Merseyside."
Professor Rowan Pritchard-Jones, Medical Director at NHS Cheshire and Merseyside, said: "The opening of phase two of Cheshire and Merseyside Surgical Centre at Clatterbridge is brilliant news for the region's residents.
"By providing thousands of additional appointments, it will ensure even more of our residents have quicker access to the vital procedures they need when they need them and goes a long way to tackling the waiting list backlog."
-ends-
Photo caption: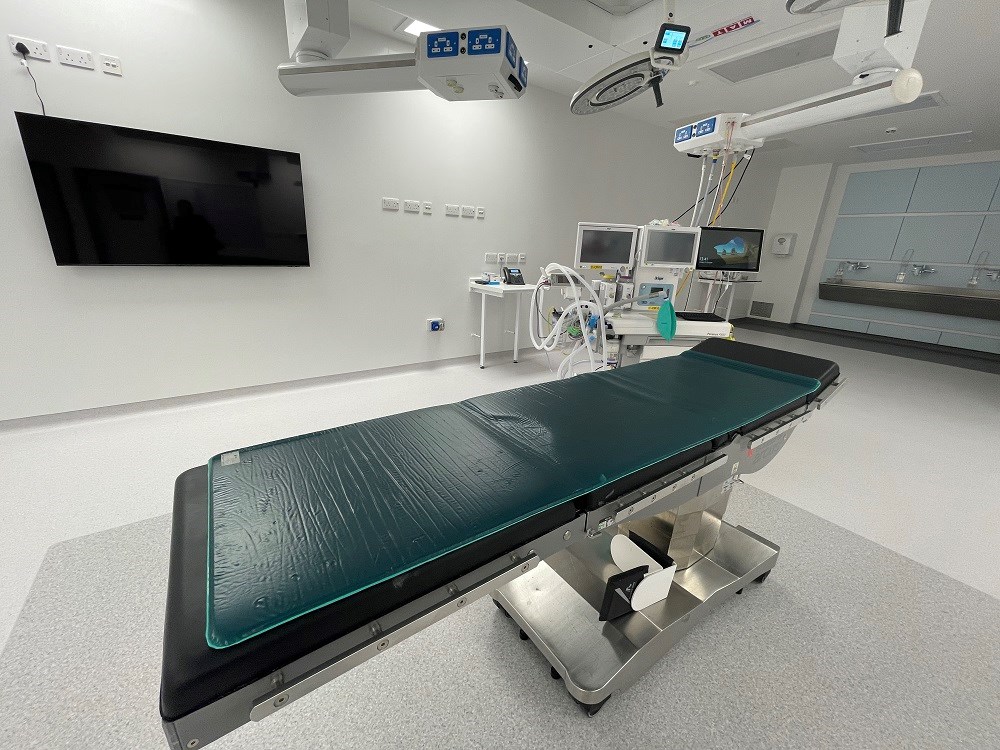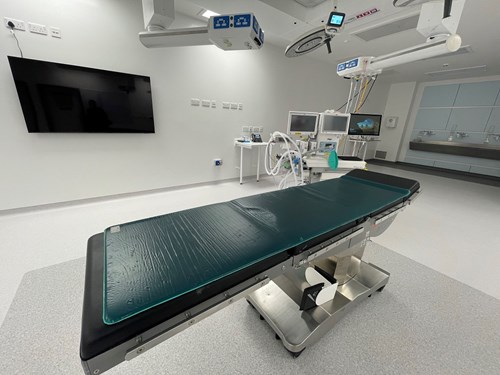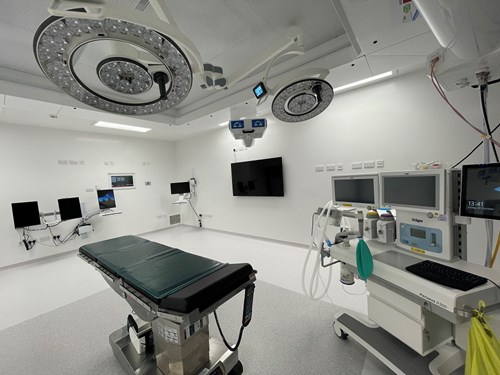 Photos 1 and 2: One of the new theatres built as part of Phase 2 of the Cheshire and Merseyside Surgical Centre.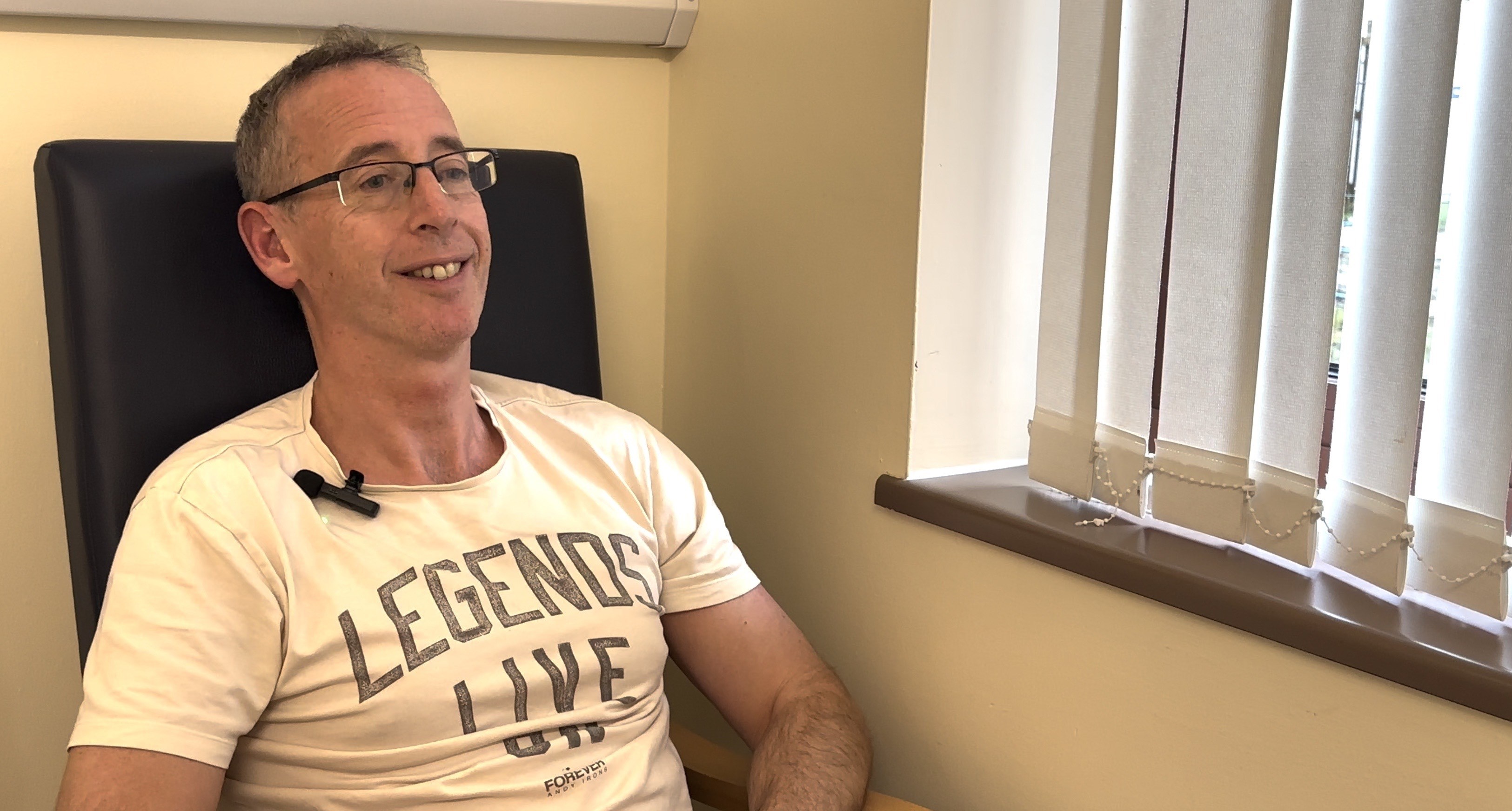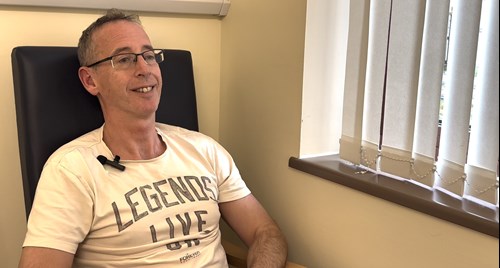 Photo 3: Patient Stephen Forster who had surgery at Cheshire and Merseyside Surgical Centre.